Chatting With / Jen Chillingsworth author of Live Green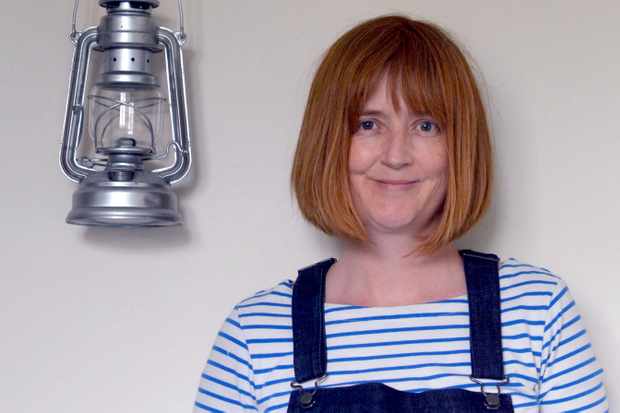 Author of "Live Green - 52 Steps for a more sustainable life" and her blog Little Birdie
Ph: @jenlittlebirdie
FINALLY BACK WITH ANOTHER "CHATTING WITH"!
WE'VE BEEN VERY BUSY THIS PERIOD IN THE STORE AS WELL AS OUR PRIVATE LIFE, SO IT TOOK US A WHILE TO PUBLISH THIS AMAZING INTERVIEW THAT I HOPE YOU'LL LOVE AND FIND VERY HELPFUL FOR YOUR "GREEN" JOURNEY.
AS WE HAVE ALREADY SAID ON INSTAGRAM AND IN OUR LAST BLOG POST, WE'RE MOVING STEP BY STEP TOWARDS A SUSTAINABLE LIFESTYLE. FOR US IT'S NOT A TREND, IT'S AN EMERGENCY! THE PLANET IS SUFFERING AND WE NEED TO ACT AS SOON AS POSSIBLE. I'M NOT SAYING WE ALL HAVE TO BE FULLY SUSTAINABLE AND LIVE JUST OF WHAT WE GROW IN OUR GARDEN BUT GIVE MORE ATTENTION ON OUR DAILY ACTIONS AS IT CAN HELP, A LOT.
FOR THIS REASON, I WANTED TO INTERVIEW THE WOMAN THAT HAS INSPIRED MY JOURNEY. I BOUGHT HER BOOK FEW MONTHS AGO WHEN SUSTAINABILITY REALLY CAUGHT MY ATTENTION AND I'M TRYING TO FOLLOW HER ADVICE WITHIN HER BOOK"LIVE GREEN - 52 STEPS FOR A MORE SUSTAINABLE LIFE" AND SHE SAYS MORE FOR A REASON.
SHE'S JEN CHILLINGSWORTH AND WE'LL HAVE A GREAT CHAT WITH HER:
Martina: Who is Jen?
Jen: I'm Jen Chillingsworth. I'm 45 years old and live in West Yorkshire with my husband and teenage son. I'm originally from Glasgow but have lived in Yorkshire for over twenty years. I'm a freelance writer and photographer and but previously worked as a market gardening and in arts management. I write a blog called Little Birdie which focuses on slow, simple and seasonal living.
M: What made you decide it was time to live a sustainable life. How easy and how long did it take you to become fully sustainable in your life?
J: I live simply which by its very nature means I live in a more sustainable way. Buying less and only consuming what I need, eating seasonally and shopping locally, traveling by foot or public transport – these are all ways of living simply and therefore, sustainably. I didn't decide to live more sustainably; it's been a progression over many years. I'm not fully sustainable by any means, there are lots of things I could improve on but I keep trying to be better.
M: What is the best advice you would give someone who is going to start a
sustainable lifestyle today?
J: Be realistic – ask yourself some simple questions. What time do you have to make your own meals from scratch? What's your budget? Not everyone can afford to buy handmade clothes or shop at zero waste stores. Make sustainable changes where you can and don't feel bad about what you can't do. Try making one or two changes a month to begin with and see what works for you. There is a great quote by Anne Marie Bonneau (@zerowastechef) that is aimed at the zero-waste movement, but I think it applies to all aspects of sustainable living - "We don't need a handful of people doing zero waste perfectly. We need millions of people doing it imperfectly".
M: Regarding our store, we are trying to transfer to green living, and we bought your book which is helping us in the right direction. What were your intentions when writing your book?
I feel that the book is as much about simple living as it is about sustainability. For me, the focus is on making easy swaps, changing habits and making considered choices about everything we consume. I never wanted the book to come across as 'preachy' or tell people off for decisions they had made in the past. Nobody is perfect at sustainability including me!
M: We are a huge fan of #buylessbuybetter . What do you think about fast fashion and do you have any advice/tips on keeping a sustainable wardrobe in 2019?
J: I do agree with the idea of #buylessbuybetter, but I think it's important to add that not everyone can afford this. Fast fashion does offer consumers clothing that is affordable to most people and that's a good thing. The problems come when you look at how many collections they release every year (one a week) and how much clothing that is unsold or unworn is discarded, the environmental damage in the creation and transportation in the manufacturing process and of course, the welfare of the garment workers. I do occasionally buy from fast fashion outlets as these are in my price range but as I have a capsule wardrobe, I only buy things a couple of times a year when something needs replacing. And before I head to the high street, I look for second hand in my local charity shop to see if I can find something there. If you do need to buy from fast fashion, look for items that are durable and won't date. Choose natural fibres wherever possible like linen, cotton (preferably organic cotton) or wool.
M: At our store we find upcoming designs to support and raise awareness of. Currently, we are starting to move forward with sustainable brands. Are there any brands that you could suggest/recommend?
J: I like brands that think about all aspects of sustainability from fabrics, quality of ingredients to packaging. For candles I will always turn to Essence + Alchemy who ensure that every product is as sustainable as it possibly can be. For greetings cards and stationery, I like Dear Prudence who make goods inspired by nature and are aiming to be plastic free. I also think that retailers should source locally made products as the carbon footprint is much lower – prints, ceramics, natural skincare and soaps are always a good idea and offer customers something different.
M: We hear a lot about sustainable fashion but we know that its sustainable living as a whole we need to be made aware of. What can you tell us about sustainable eating?
J: Sustainable eating is hard work! It takes time and effort to make meals every day. But I think it does make you a better cook and become more creative in the kitchen. It's a good idea to meal plan so that you can use things up and not send so much to landfill if you don't have a compost bin. If you are stuck with some wrinkly vegetables or half a loaf of bread, search online for ideas on how to use them up. It's also useful to spend a few minutes after you have unpacked your groceries to store things correctly. Bags of salad leaf and other greens like spinach and kale keep longer if you wash and then wrap them in a damp tea towel before putting them in the salad drawer of the fridge. Chop the ends off bunches of herbs and place them in a shallow glass of water as they will appreciate the drink (treat them like a bunch of flowers). Instead of buying plastic containers of salads, make your own. A big bowl of homemade coleslaw tastes much nicer than the processed one and can last for days. Also, try to avoid buying fresh produce out of season. Vegetables like asparagus have a short season in the spring, so buy it then and freeze some rather than buying the imported stuff in a packet later in the year.
M: How cost effective is it to live green? Some people believe that becoming sustainable would be expensive.
J: I think it can save you money if you choose to buy only what you need and stop wasting things. Too many people are influenced by trends and there are companies out there who are trying to capitalise on the 'sustainability trend'. You don't need an array of trendy glass bottles to make cleaning products for example, instead, use an old lemonade bottle and add a trigger spray. Choosing second hand rather than new, borrowing items and repairing things rather than replacing them can also save you money too.
M: Do you have any recommendations of documentaries, books or podcasts to help inspire others?
J: The True Cost documentary on Netflix is an in depth look at the damage fast fashion causes to the planet. I also recommend the documentary Stink! on Netflix which is about toxicity in our beauty and cleaning products. For podcasts, I like listening to Frugal Friends, Live Planted, Low Tox Life and Sustainababble which all discuss green living matters in an approachable way.
M: Your book is helping inspire us in our transition into sustainable living for our business and home life. We hear that you are in the process of writing your second book (congratulations!) which we cant wait to read. Can you give us any hints of what we can expect?
J: Thank you! It's called 'Clean Green' and it is a more in-depth guide to running an Eco Household. It includes my own cleaning recipes using simple ingredients including herbs and flowers from the garden. It will have a very similar format to Live Green and I'm delighted that Amelia who did the illustrations for the first book is working on the new one too. It's due to be published in February 2020.
SHARE THE LOVE
HOPE YOU'VE ENJOYED THIS INTERVIEW, STAY TUNED FOR MORE 'CHATTING WITH' FEATURING MORE AMAZING PERSONALITIES.
YOU CAN SUPPORT AND READ MORE ABOUT Jen Chillingsworth ON HER BLOG , Little Birdie, AND on her INSTAGRAM.